Serving Our Community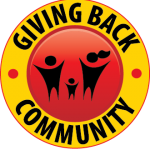 Langenwalter Carpet Cleaning has been providing high-quality flooring services for over 20 years.  In those years we have also built strong connections within our community.  Being an active part in a community is a privilege and a responsibility. Langenwalter Carpet Cleaning is pleased to support the local communities of Carmel, Fishers, Indianapolis, and Zionsville as well as surrounding areas.  We recognize the fact that the customers who trust us to keep their carpets, hardwoods, and upholstery clean are the very people that we pass on the sidewalk, see at the grocery store, or serve alongside in various organizations.
It is our desire to not only be the best carpet cleaner in our community but also to give back to our community and see that the people who live there continue to thrive.  Our customers have been key to our success and continue to recognize us as the number one rated carpet cleaning company in the Indianapolis area.  We believe that our support of local organizations is just a good way for us to say thank you to our loyal customers. We are happy to be involved with a wide variety of organizations. Take a look below at our partial list.